news and views
29 March 2019
As new technologies continue to evolve the landscape in which business are operating within, business solutions director, Will Robinson, take a look at the innovations shaping this...
READ MORE
16 March 2019
Last week, we were back at the NEC Birmingham for one of the highlights of the delivery industry's calendar – the Delivery Conference. The industry is always moving at a fast pace, perhaps no more so than it is right now, so here we've summarised some of the key takeaways from this year's conference...
READ MORE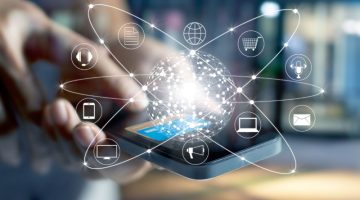 7 March 2019
An effective supply chain will help a business gain competitive advantage. Here our business solutions director Will Robinson explores...
READ MORE
5 March 2019
E-commerce has been on an upward trajectory since the dawn of the internet and continues to change the shape of the retail industry. But what are the key challenges faced in riding this wave and what are the things retailers can do to gain competitive advantage in an increasingly tough marketplace. Here, our Commercial Director, Ben Balfour and Business and Client Development Director, Caroline Ellis explore...
READ MORE
1 March 2019
Operations director, Rory Watts takes a look at the biggest issues facing the automotive industry as we edge toward Brexit.
READ MORE
6 February 2019
The Government has announced how the UK import/export system will work in the event of a no-deal Brexit.
READ MORE