latest - Blog
14 June 2018
Potholes affect drivers, cyclists and pedestrians alike, not only causing costly damage to vehicles but also posing a real risk to safety.
READ MORE
6 June 2018
One of many popular US traditions adopted by the UK, Black Friday (and now Cyber Monday) marks one of the biggest dates in the retail calendar. With prices slashed and seasonal deals on offer, pressure on retailers mounts as the surge in sales combines with increasing demand from customers.
READ MORE
30 May 2018
With the concept of drone delivery capturing the imagination - and column inches - and discussions continuing around the evolution of the supply chain and the importance of innovation, Supply Chain Digital caught up with our CEO, Mike Danby, to gather his thoughts on maximising potentia
READ MORE
24 May 2018
SHD Logistics recently spoke with our CEO, Mike Danby, to get his views on driverless technology and its impact on the industry.
READ MORE
21 May 2018
As part of the measures introduced to help tackle air pollution and dramatically reduce harmful emissions, an Ultra-Low Emission Zone is to be created in central London from 8th April 2019.
READ MORE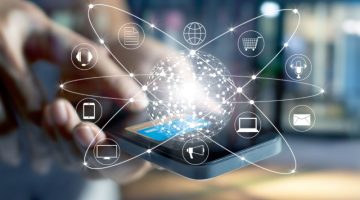 30 April 2018
This week, fashion retail magazine Drapers launched their Tech Focus: The Convenience Challenge report which takes a look at how convenience is shaping the industry and how retailers must respond.
READ MORE