Retail sales channels are evolving at pace, providing ever more engaging routes for retailers to connect with consumers and drive sales.
Social media platforms have evolved from places to advertise products to direct selling portals. Online marketplaces make internet shopping even more convenient, while bricks and mortar stores continue to embrace 'click & collect' and even fully automated shopping.
In recent years, this rapid evolution has given rise to concepts including 'omnichannel' and 'channel agnostic', with emphasis firmly placed on understanding consumer journeys. The ultimate end goal being to stay ahead of changing channels to continuously optimise the sales funnel.
Now, as the impacts of the pandemic and effects of lockdown restrictions reshape consumer purchasing – and potentially for the long-term – there is an opportunity to look at how channels are changing and shift the focus towards what this means for supply chains.
By moving beyond the sales funnel-centric approach, it's possible to better determine the web of stock inventory and supply chain complexities that selling through multiple different outlets creates. This can provide valuable insight about how supply chain challenges impact those all-important consumer buying journeys.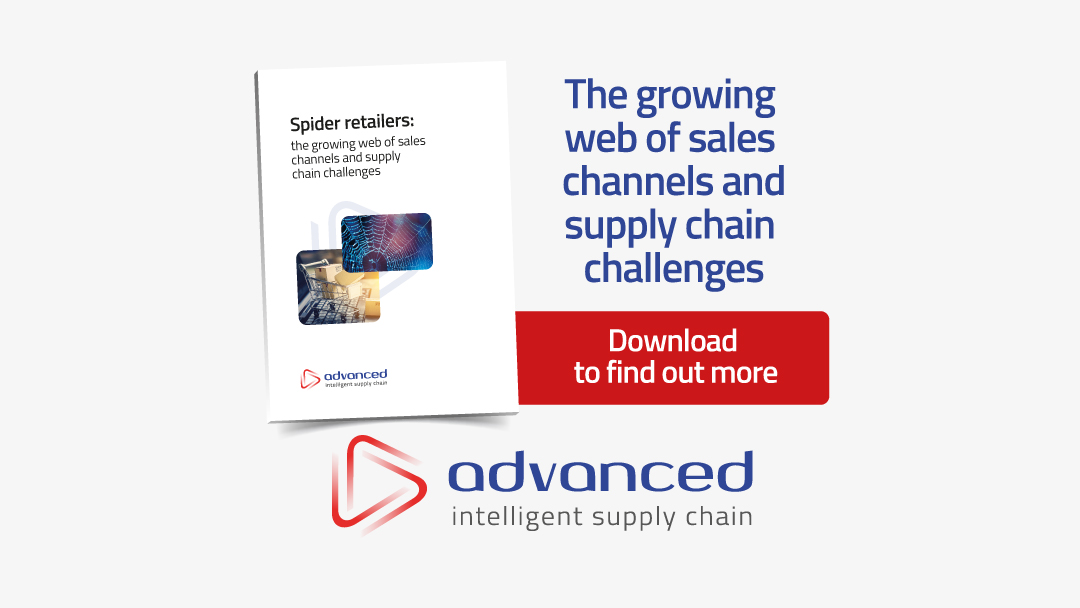 To achieve this, Advanced Supply Chain Group worked with Sapio Research to understand the experiences and opinions of 200 senior retail professionals. This ratified the growth in different sales channels and showed that there's little sign of this trend slowing down. 65% of retailers are now selling through more channels than they did five years ago, with seven in ten (71%) expecting to sell through even more in the next five years.
Findings also identify the diversity of digital platforms, with owned website stores (65%), Facebook (47%), online marketplaces / third party websites (41%) and Instagram (35%) dominating the top five most used sales channels. Bricks and mortar shops (48%) still feature in the top five, providing further indication of the rich mix of different routes to market.
Retailers have increased supply chain capacity to sell through more channels. However, the research also shows this approach alone is not enough. Expanding channels presents more than a volume conundrum, with retailers pinpointing managing stock levels, forecasting, tracking and overselling as just some of the most common issues of moving goods through different points of sale.
To find out how retailers can evolve their supply chains to meet the challenges of multiple, and ever expanding, sales channels, read more here.