news and views
10 April 2018
To capture consumers' hearts and minds, retailers can no longer simply offer the product they want at a price they want - shoppers are demanding an experience that offers convenience at every touchpoint.
READ MORE
6 April 2018
As blockchain celebrates its 10th birthday this year, its momentum continues to build as new and innovative applications of the technology are developed. Our IT director, Will Robinson, shared his thoughts on its potential impact across business and commerce with Natwest Content Live.
READ MORE
23 March 2018
Our IT director, Will Robinson, and head of information systems, Paul Barrett, recently added some more stamps to their passports as they visited Shanghai and Hangzhou in China and Kowloon in Hong Kong.
READ MORE
16 March 2018
Our CEO, Mike Danby, gave his views to the London Evening Standard.
READ MORE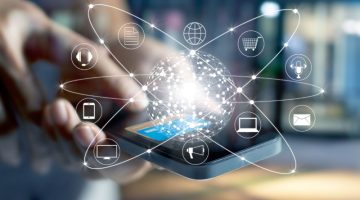 15 March 2018
Today, our commercial director, Ben Balfour, and our business and client development director, Caroline Ellis, are heading to London to take part in a roundtable discussion hosted by leading fashion industry magazine, Drapers.
READ MORE
13 March 2018
This month the government awarded £20million funding to a series of driverless vehicle initiatives, including autonomous valet parking and driverless mobility as a service schemes - our CEO shares his thoughts.
READ MORE